Services
We'll help you grow and succeed.
Let's Make A Difference
You're the expert and you have the passion it takes to succeed. But do you know the path to reach your goals? Our team has worked with large and small nonprofits to help them break through roadblocks and have a bigger impact in our community.
Client Stories
Want to see what Third Sector can really do for you? Check out these stories for examples of client projects.
Leadership Team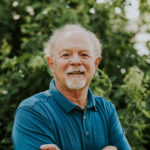 Art Bavoso Founder
Skills
Fundraising Strategic Planning Group Facilitation Coaching
Community Focused
You care about your community. We care about your organization. Third Sector can help you build your capacity to succeed.
And the first meeting is always free.